Mood Disorders Treatment and Research Clinic (MTRC)
Mood Disorders Treatment and Research Clinic (MTRC)
If you are experiencing a mental health emergency, call 9-1-1 or contact the Crisis Outreach and Support Team (COAST) at 905.972.8338 or online at coasthamilton.ca. You can also go to your nearest hospital Emergency Department. St. Joseph's Healthcare Hamilton has Emergency Psychiatry Services at 50 Charlton Avenue East, Hamilton.
A mood disorder refers to a very significant change in a person's emotional and physical state that occurs during an episode of illness marked by depression (e.g., extreme sadness, loss of interest) or mania/hypomania (e.g., excessive energy, agitation), or both.
The components of the MTRC at St. Joseph's Healthcare Hamilton (SJHH) include both inpatient and outpatient services as follows: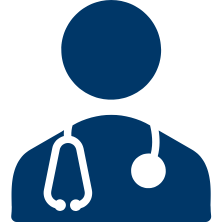 Click here for:
Inpatient Care
Waterfall 1 Unit
Click here for:
Outpatient Service
Mood Disorders Treatment and Research Clinic (MTRC)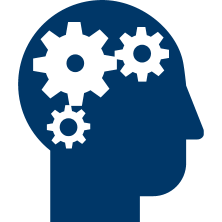 Click here for:
MTRC
Research and Education
Inpatient Care - Waterfall 1 Unit
Waterfall 1 is a 24-bed inpatient unit that provides clinical care and treatment and prepares patients for their return to the community. The inpatient program optimizes a variety of evidence-based treatment strategies with the aim of managing the symptoms of a mood disorder, as well supporting recovery and rehabilitation. Along with medication (pharmacotherapy), several group therapies are offered that are informed by cognitive behavioural therapy, such as behavioural activation, psycho-education, and skills development. Inpatient admissions involve collaboration and shared decision making with the patient and their loved ones. Extensive education and support is also provided to patients and their families and caregivers throughout admission.
Our faculty members are active teachers in McMaster University's Faculty of Health Sciences, teaching both medical students and psychiatry residents, psychology, social work and occupational therapy graduate students.
Contact Information:
W1 Care Desk
Tel: 905-522-1155 Ext. 36344
Referrals:
SJHH Bed Coordinator
Fax: 905-521-6171
Provide tertiary (i.e. specialized) care in the hospital
Provide specialized assessment and treatment for patients with a primary Mood Disorder (e.g., major depression, bipolar disorder)

Assessments can help to create an individualized treatment plan that considers your current challenges, strengths, values, goals, background, barriers, and situation.

Collaborate with the patient to engage in shared-decision making about treatment.
Average length of stay: 45 days
Referral must come from a psychiatrist
Diagnosis of complex treatment refractory primary mood disorder or severe first episodes of a mood disorder of non-organic cause or substance induced.
Multiple failed trials on medications at therapeutic levels (i.e., where medication dose has been optimized)
Past admissions for the primary mood disorder
Previous suitable admission to the Mood Disorders Inpatient Unit, where the primary discharge diagnosis was a mood disorder
Person is suspected to have a primary mood disorder with associated risks and requires specialized assessment for diagnostic clarification

Exclusion Criteria
Court/forensic order to undergo psychiatric assessment, admission or treatment
Legal proceedings, civil or criminal, the outcome of which will be influenced by determination of psychiatric diagnosis or occurrence of a psychiatric admission
Primary diagnosis of Acquired Brain Injury or Developmental Disorder
The recovery model of care adheres to principles such as:
Client and family/caregiver centred-approach
Holding hope
Living meaningfully while managing symptoms
Process of moving towards a satisfying level of social, personal, and occupational engagement
Positive sense of self
Medication
Electroconvulsive Therapy
Recreation Therapy
Occupational Therapy
Vocational Therapy
Art Therapy
CBT Informed Programming

Behavioural Activation
Psycho-education
Skills development
Self Exploration

Trauma-Informed Practice. Our services are provided in ways that recognize the need for physical and emotional safety, as well as choice and control in decisions affecting one's treatment.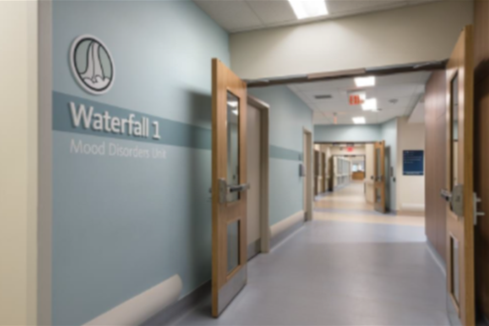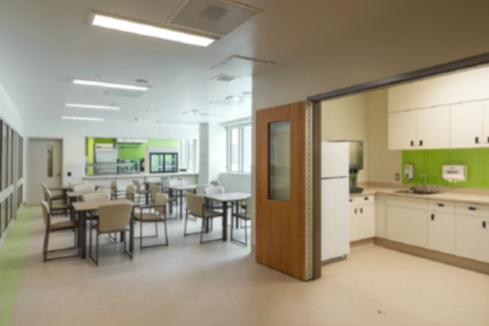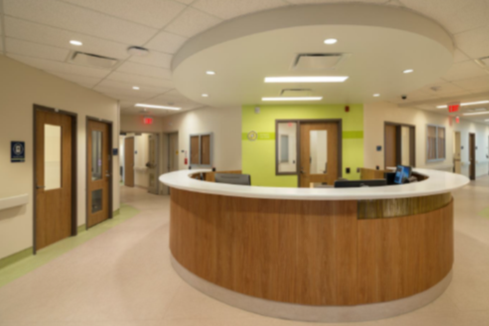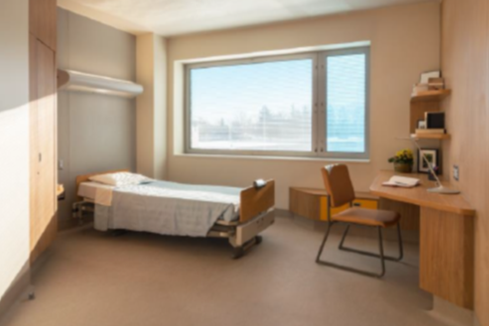 24 beds
Private rooms with ensuite bathrooms
1 bariatric accessible room
1 seclusion room
No Psychiatric Intensive Care Unit (PICU)
Exercise room
Computer rooms
TV lounges
Courtyard
Group rooms
Visitors' lounge
Laundry room
Music room
Art Therapist
Clinical Nurse Specialist
Clinical Manager
Dietician
Learners from all disciplines
Nurse Practitioner
Occupational Therapist
Pharmacist
Patient Peer Support Service Workers
Psychologist
Psychiatrists
Recreation Therapists
Registered Practical Nurses (RPN)
Registered Nurses (RN)
Social Workers
Spiritual Care Chaplain
Vocational Counsellor
Outpatient Service - Mood Disorders Treatment and Research Clinic (MTRC)
We serve patients from the Ontario Southwest Region including Hamilton, Brant, Niagara, Haldimand, Halton. Our services also include outreach programs with our regional partners.
We offer both consultation and time-limited multi-disciplinary treatment to about 1,000 patients per year. We aim to provide in-person and online/virtual care that is uniquely tailored to address the needs of each individual – we focus on aspects of a patient's mood disorder and work with individuals to reduce suffering, improve mood, and form social connections, and increase meaning in their lives.
Our faculty members are active teachers in McMaster University's Faculty of Health Sciences, teaching both medical students and psychiatry residents, psychology, social work and occupational therapy graduate students.
Contact Information:
Tel: 905-522-1155 ext.35419
Fax: 905-381-5629
Hours: 8:30 a.m. to 4:30 p.m.
Location: West 5th Campus SJHH – Level 1
"We all experience changes in our mood. Sometimes we feel energetic, full of ideas, or irritable, and other times we feel sad or down. But these moods usually don't last long, and we can go about our daily lives. Depression and bipolar disorder are two mental illnesses that change the way people feel and make it hard for them to go about their daily routine."
Referrals to MTRC are processed by CONNECT, St. Joe's centralized intake service for Mental Health and Addiction outpatient programs. Click here to access the Connect referral form.
Eligibility Criteria
Inclusion criteria:
Age 17+
Suspected primary mood disorder
Exclusion criteria:
Do not have a family doctor. If you do not have a family doctor, CONNECT will assist you with this.
Asperger's/Autism diagnosis with an IQ less than 75
Active primary substance abuse problem
Primary diagnosis of anxiety
Schizophrenia or schizo-affective diagnosis
Presentation of dementia-related cognitive decline
MTRC Structure: The MTRC includes an interprofessional team that offer consultations and time-limited treatment.
MTRC Goals: Consultation and treatments at the MTRC are developed based on best-practice guidelines for mood disorders. Our objective is to work with patients to provide treatment recommendations to minimize the impact of mood symptoms and improve coping skills. Treatment at the MTRC involves data-informed-decision making, which means you will complete questionnaires to help monitor how treatment is going. Collaboratively, we determine timely adjustments of treatment or provide referrals to other options for care.
MTRC does not: Provide long-term follow-up, individual therapy, and we do not offer emergency or crisis service.
---
What care in the MTRC could look like:
1st visit (Rooming Visit): approximately 30 – 60 minutes in length, gather background information. This appointment will take place with a nurse.
2nd visit (Consultation): approximately 2 hours in length, determine symptoms being experienced, difficulties in functioning, patient strengths, and goals for treatment. Treatment recommendations are typically provided during this appointment. This appointment will take place with a nurse and psychiatrist or a psychologist.
Treatment recommendations: may include medication suggestions, lifestyle changes, and/or group therapy at the MTRC, community resources, recommended readings, or referral to treatment at other mental health services at St. Joseph's Healthcare Hamilton.
---
1st visit
Meeting to consider if a mood disorder may be present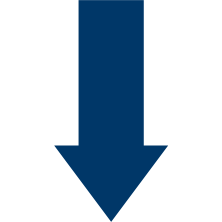 2nd visit
Assessment for symptoms, diagnosis, patient goals, and treatment planning.
Recommendations may include new medication and referral for group therapy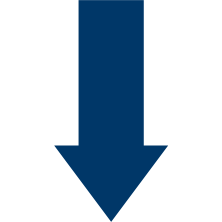 CBT Group for Depression
(14 weeks)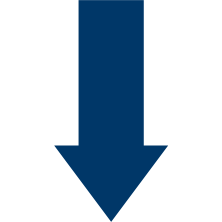 Discharge from Clinic with Resources Available in the Community and Invitation to Attend Monthly Booster Groups at MTRC
Our groups are based on best-practice guidelines for the treatment of mood disorders. Many of our groups follow cognitive-behavioural therapy (CBT) principles. Groups at the MTRC are structured, goal-oriented, and emphasize the present rather than the past. Patients are taught strategies to better manage symptoms of depression and/or mania. During a typical session, patients will review what strategies they tried over the past week to address mood, then will be taught new skills. Each group involves practicing the skills taught in session and applying them to everyday life.
Sometimes patient's share that the idea of group therapy is daunting at first, however, the group environment is often described as an unexpected aspect of treatment that is most helpful to patients. Groups provide both practical tools (i.e., psychoeducation) and social connection to others.
Psychotherapy is determined by client's suitability and logical algorithms to determine the timing of the psychotherapy. Patient access it through internal referrals or review of external referrals when patients do not want medication treatment. The various therapies include: Patient's Can Be Referred to:
CBT Depression Group– external or internal referrals
CBT for Bipolar Group– external or internal referrals
Select additional group therapy options can be accessed through internal referrals such as behavioural activation, recreation therapy, art therapy, emotion regulation skills group.
Group therapy with the Mood Disorders Treatment and Research Clinic is:
"A really amazing experience with considerate members and professional staff!"
Your care team is made up of a diverse group of mental health professionals, all with a unique and specific interest in the treatment and management of mood disorders.
As mood disorders are considered an illness, effective treatment requires an interdisciplinary team approach. Our dedicated team of health care professionals includes: psychiatrists, psychologists, psychotherapists, social workers, nurses, occupational therapists, vocational counselors, recreational staff, student learners and research staff.
Clinical Manager
Administrative Staff
Nurses
Occupational Therapists
Psychiatrists
Psychologists
Recreation Therapists
Research Staff
Research Coordinator
Social Workers
Student Learners
Vocational Counselors
Program Director:
Dr. Randi McCabe
Tel: 905-522-1155 ext. 36266
Medical Director:
Dr. Maiko Schneider
Tel: 905-522-1155 ext. 35448
Academic Director:
Dr. Benicio Frey
Tel: 905-522-1155 ext. 33605
Program Manager:
Sharon Simons
Tel: 905-522-1155 ext. 36738
As a premier academic and research healthcare organization, St. Joseph's Healthcare Hamilton is committed to making a difference in people's lives and creating a lasting future for our community through integrated health services and internationally recognized programs. Our threefold mission is to provide dynamic research, revolutionary methods in health sciences education, and the highest standard of clinical care with an ethos of compassion.
The success of St. Joseph's Hamilton Healthcare's current clinical program is mirrored by our ongoing research activities that further our abilities to treat patients safely and effectively. The vision of St. Joseph's has been firmly laid in innovation and cutting edge research. We see research into the causes and treatments of mood disorders as a central part of our program's mission.
We continuously evaluate our programs for research purposes and to ensure the quality of the services we deliver are meeting patient needs. Various components of the program are evaluated in terms of satisfaction on a rotating basis.
The Mood Disorders Program also continues to reach out to community partners to offer educational opportunities in the form of workshops, courses, and rounds for both professionals and individuals affected by mood disorders. Our faculty members are active teachers in McMaster University's Faculty of Health Sciences, teaching both medical students and residents. We are closely linked with the new Centre for Clinical Neurosciences.
CBT for Mood Disorders Virtual Booster Group
This virtual visit booster group is designed for clients who have completed any Cognitive Behavioural Therapy (CBT) or Behavioural Activation (BA) treatments. The sessions are facilitated by CBT therapists from the Mood Disorders Program.
**Please note, participants in these virtual booster groups are not necessarily registered clients of the Mood Disorders Program.
Prevent relapse
Support continued practice of the skills learned
In order to participate, you need to be set up with a MyDovetale account, have internet access and a device that will support video calls. If you are not yet set up with MyDovetale please contact Lisa LeBlanc, Group Therapy Coordinator, for assistance.
There are a limited number of participant spaces, and you can reserve your space no sooner than one month before the group you wish to join.
Leave a message for Lisa at 905-522-1155, ext. 36372
Please provide the following information:
Your name (please spell) and date of birth
Inform that you are registering for Booster group on 'give date'
Whether you require assistance 'on-boarding' MyDovetale & the apps
Sessions are held on Thursdays once a month from 3:30 - 4:30 p.m.
January 5, 2023
February 2, 2023
March 2, 2023
April 6, 2023
May 4, 2023
June 1, 2023
July 6, 2023
August 3, 2023
September 7, 2023
October 5, 2023
November 2, 2023
December 7, 2023
Subscribe to the Mood Disorders Rec Therapy E-Newsletter
*Required Field