Whether on foot, by phone or tablet - We're Here. #ReachOut. Get Help.
Healing? Strength? Encourage youth to take what they need
January 2018, the St. Joe's Youth Wellness Centre (YWC) partnered with Urbanicity Hamilton to help young people throughout the community get the help they need. Staff, patients and community members were inspired to pick up a copy of Urbanicity and post the Take What You Need ad found on the back cover to encourage others to #ReachOut. This helped not only bring awareness of the support available at the Youth Wellness Centre but also to continue a conversation online by using the hashtag #ReachOutHamOnt to help fight the stigma around mental illness.
Help those around you, click here to download your own copy of the Take What You Need poster.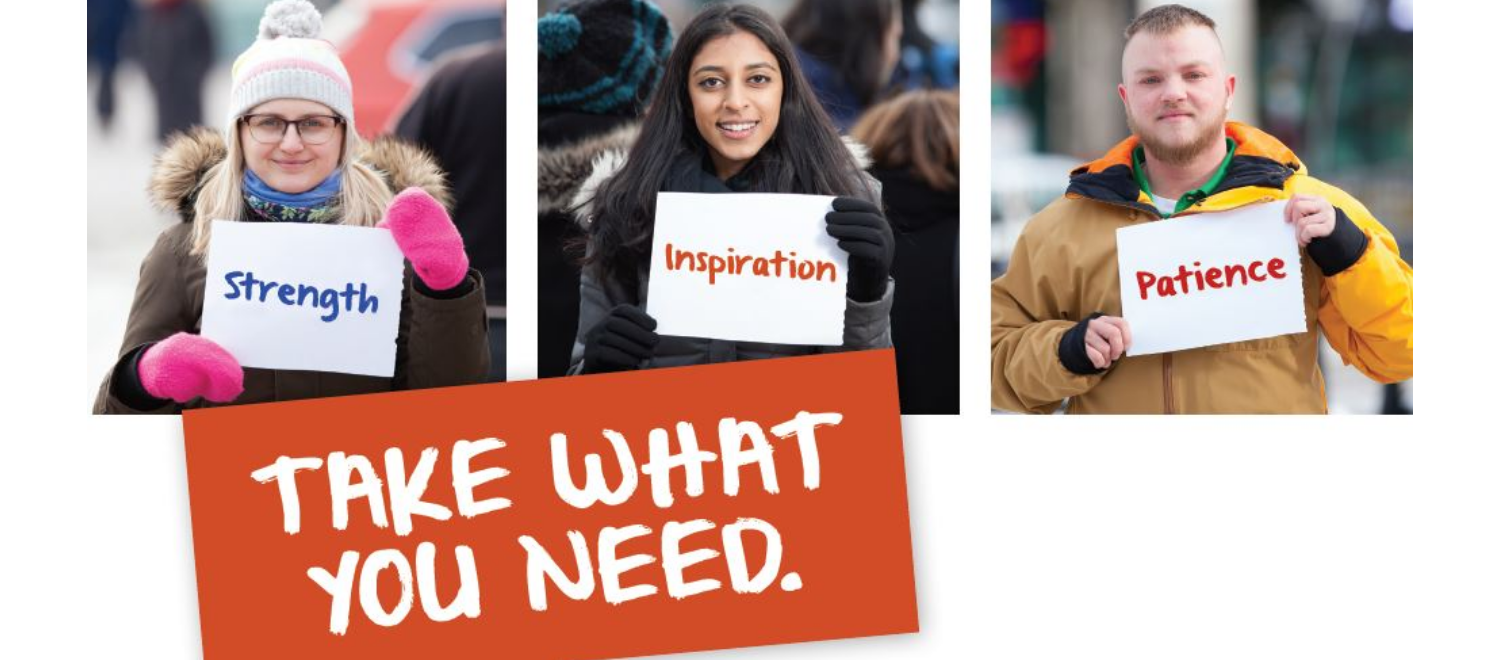 Learn more. It's confidential.
It is never too early to #ReachOut. The YWC is a safe environment for young people age 17 to 25 to receive expert mental health and substance use care by self-referral.

stjoes.ca/YouthWellnessCentre

Instagram @ReachOutHamilton

Twitter @ReachOutHam