New country, new home, and a different way of working: How St. Joe's is supporting Internationally Educated Nurses

Imagine this: years into your career as a practicing nurse, you move to a new country on the other side of the world. You must re-apply for a license to practice your profession, a process that can take more than a year.
That's exactly what Amandeep Kaur did. After eight years as a nurse in India, she came to Manitoba, and later Ontario, to start a new life in Canada and continues to grow her career here.
"Starting out as an internationally educated nurse is hard. You know you have skills, but things are different here than they were back home, so there is anxiety," says Amandeep.
To successfully register for a license to practice nursing in Ontario, Internationally Educated Nurses, or IENs, must complete assessments and meet a range of registration requirements, which can be a daunting experience for many applicants who are also trying to adapt to a new culture and for some, learn a new language.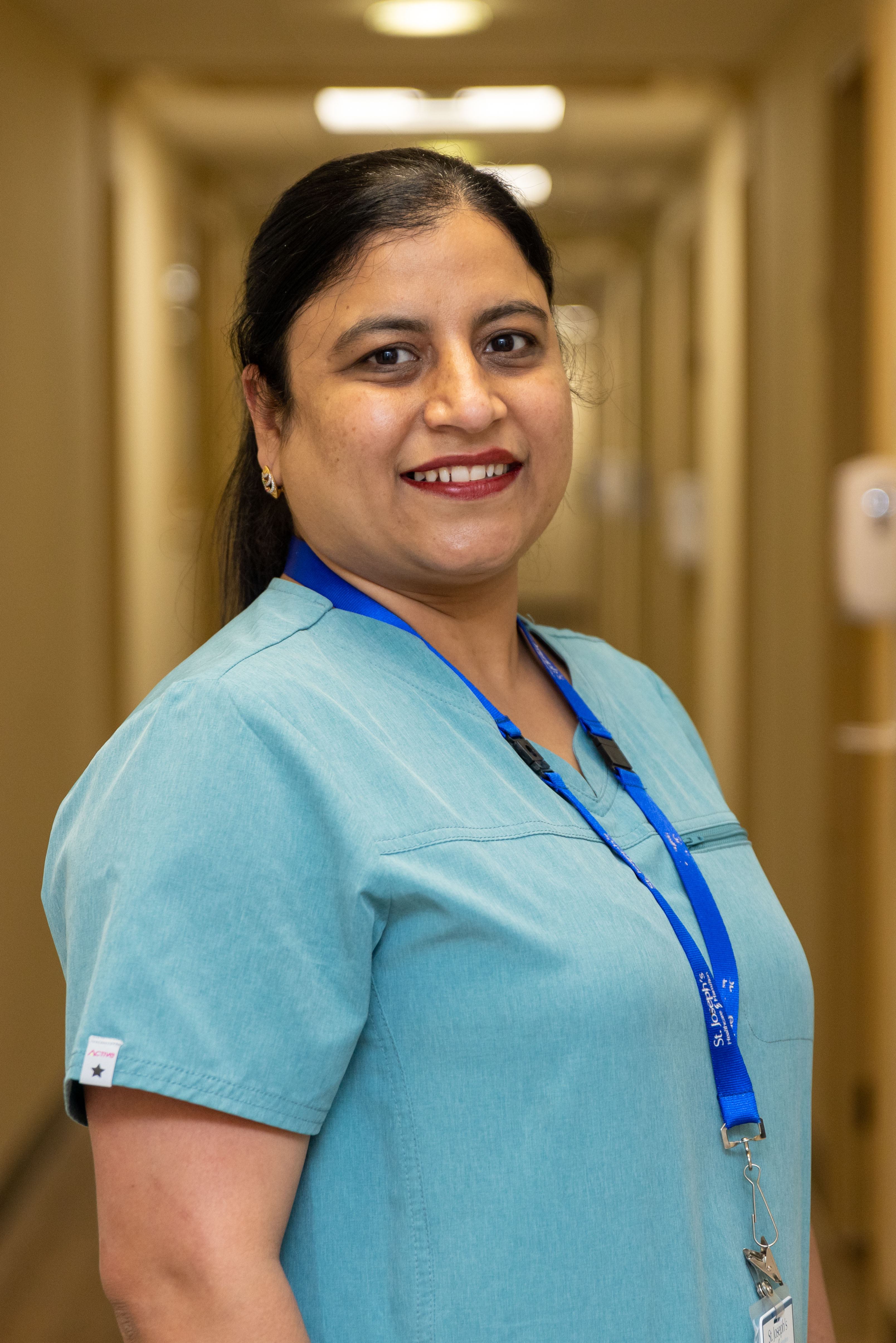 Pictured above: Amandeep Kaur, an Internationally Educated Nurse, completed St. Joe's Supervised Practice Experience Partnership (SPEP) and now works as an RPN in the Satellite Health Facility.
Through St. Joe's Supervised Practice Experience Partnership (SPEP) program, Amandeep was paired with a mentor, or preceptor, and assigned to a unit in the hospital where she earned practice hours, one of the requirements to obtain a license to practice nursing in Ontario.
"Within days I started to gain confidence in my work. My preceptor was so patient and told me step-by-step what I needed to do. Everyone on the unit was so supportive," remembers Amandeep. "I was able to gain experience in a safe environment."
The SPEP program is a partnership between the College of Nurses of Ontario, Ontario Health and participating Ontario hospitals. It allows IENs to gain clinical practice hours at an Ontario hospital. The SPEP program helps IENs meet their evidence of practice and language proficiency requirements.
Before the SPEP program was introduced, the process to obtain clinical hours was difficult and costly for IENs.
Kazi Akther, Corporate Nurse Educator at St. Joe's, led the development and implementation of the SPEP program at St. Joe's in June 2022.
Kazi's team runs what she calls a "mini school" for IENs, helping with onboarding, education, and evaluation. Over the course of about two months, IENs in the program complete their clinical practice hours in the hospital working alongside a preceptor.
"We had the opportunity to create this program at St. Joe's from the ground up and shape it to meet the unique needs of IENs," says Kazi.
Kazi worked with nurse educators at St. Joe's, and leaders and advocates at other Ontario hospitals to map out the journey that a nurse trained in another country takes to get their license here. The team considered what challenges they face, what could impact their practice, what are the differences in healthcare culture here compared to other countries — and customized the program to help IENs adapt to the Canadian healthcare environment.
"For example, in some countries, there is less collaboration between nurses and physicians and the relationship is more hierarchical. We developed education content to address this difference," explains Kazi. "We demonstrate our collaborative, interprofessional approach to healthcare in Canada, showing how different groups of healthcare professionals are involved in the various stages of care from admission to discharge."
So far, Kazi's team has helped 16 IENs achieve their license to practice nursing in Ontario and 10 of these nurses have been hired on at St. Joe's, including Amandeep, who is now a part-time RPN at the Satellite Health Facility. She is currently working towards becoming an RN.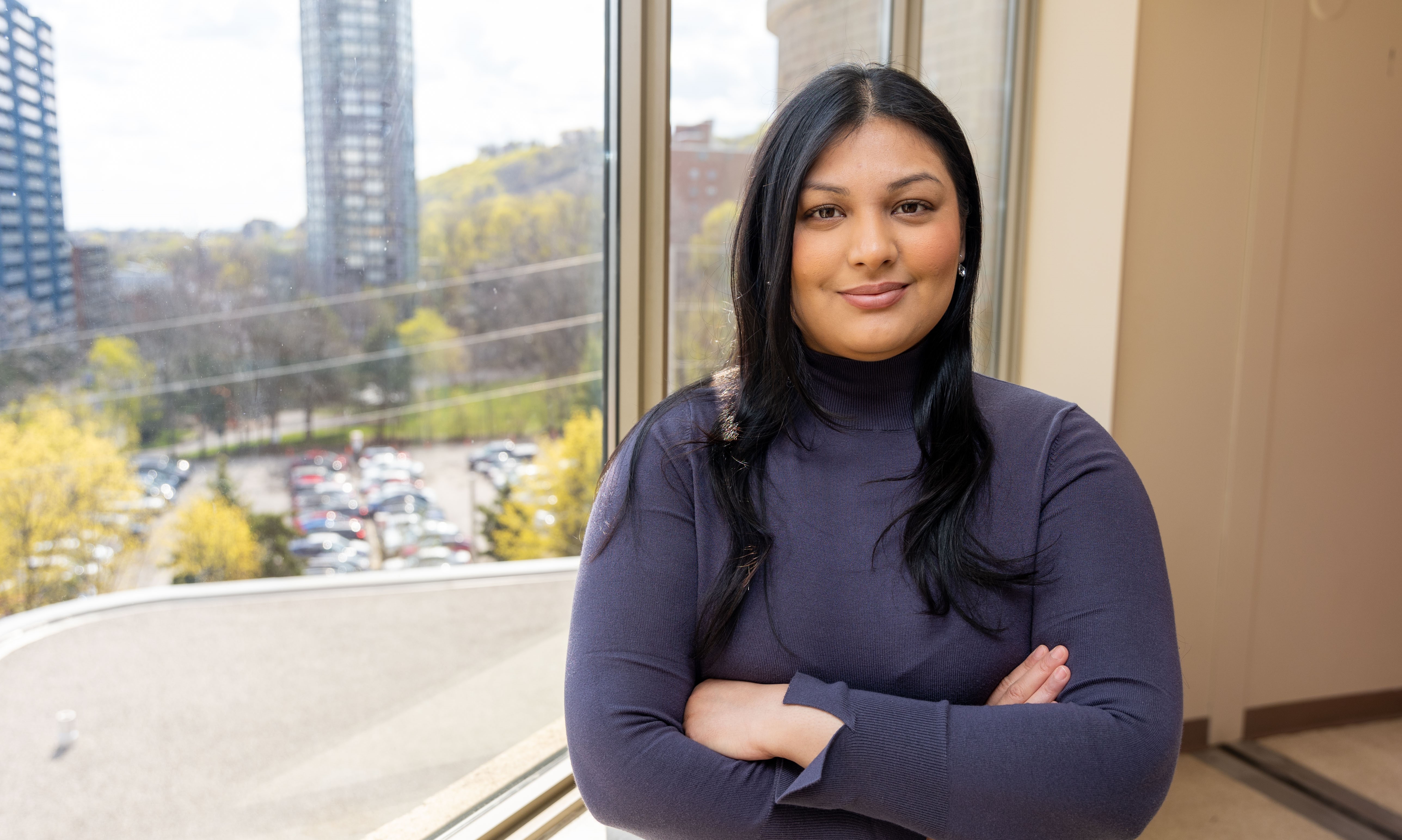 Pictured above: Kazi Akther, Corporate Nurse Educator at St. Joe's, led the development and implementation of the SPEP program at St. Joe's.
IENs not only helps address staffing challenges in hospitals across the province, they bring unique skills and experiences that are an asset to the teams they join.
"Canada is a multicultural country, we have people from various backgrounds, speaking different languages. When there are nurses from different backgrounds working, it can make it easier to communicate with patients when there would otherwise be a language barrier. This makes patients feel like they're heard," says Amandeep.
"The IENs I've worked with have so much drive and passion, and they've overcome many obstacles to get to this point. I think that's going to help re-energize and inspire our workforce as we come out of the pandemic," says Kazi.
What Kazi sees in all nurses, no matter their background and what country they are from, is compassion and the desire to connect with patients.
"That's what defines the nursing profession and unites us. In the face of any challenges, the care for our patients, families, colleagues, and hopefully ourselves, endures and makes us stronger."