Early Pregnancy Assessment Clinic

What this Program does
The Early Pregnancy Assessment Clinic sees people with pregnancies that could be at risk of early pregnancy loss, and will provide specialized care with a team of nurses and physicians in addition to other members of the health care team to meet your physical and emotional needs.
How this Program helps
In seeing people experiencing early pregnancy concerns, the team will be able to provide holistic care to patients and their families throughout this journey. Your family doctor, midwife, obstetrician or the emergency department can refer you to the clinic to have appropriate consultations and follow-ups as required.
Your Care Team

Read more about the clinic from Nurse Lead Jessica Desjardin's perspective in this article from the Hamilton Spectator.
Members of our healthcare team include:
Obstetrican Gynecologists
Registered Nurses
Social Workers
Spiritual Care Practitioners
Mental Health Practitioners
Contact
Early Pregnancy Assessment Clinic
905-522-1155 ext. 32105
Or ex. 33251 (after-hours)
Fax: 905-521-6117
Referral Process
Referrals can be made by family physicians, midwives, or through Emergency Department/Urgent Care.
Click here to complete the fillable referral form. Please be aware that this form will not open in Chrome or Safari as these web browsers do not support fillable PDF forms. Adobe Reader is required to have on your computer to allow you to open.
If you are having trouble opening this referral form, please follow the steps below:
Ensure you have the latest version of Adobe Reader installed. It can be downloaded here.
If your web browser will not display the PDF file, right click on the link below and save the document to your PC. Then open the file via Adobe Reader.
You may also download the flattened referral form here. Once you open the file, please print, complete by hand and fax to 905-521-6117.
Preparing for Your Visit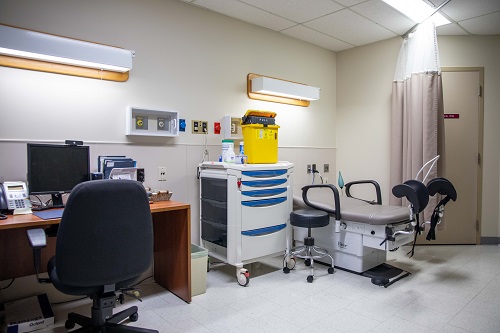 Please complete any ultrasound appointments that have been provided to you before visiting the clinic. Bring your health card with you to your visit and a support person.
Maps & Directions
The Early Pregnancy Assessment Clinic is located at St. Joseph's Healthcare Hamilton Charlton Campus in the Bishop Dowling Wing, Level 2 within the Birthing Unit. You may access the clinic using the doors off of St. Joseph's Drive or use the tunnel from the parking garage* and take the elevator down to the second floor, turning left.
*Please note that patient and visitor parking at St. Joe's Charlton Campus will be temporarily relocated to the parking garage on St. Joseph's Drive (Ramp 1) starting March 1, 2023 while repairs are completed on the parking garage off James Street South. Please click here for more information.
Registration Procedures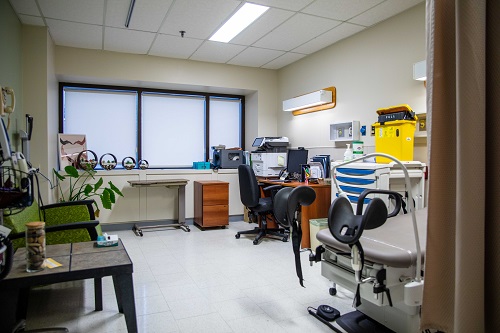 Please pick up the phone outside of the unit when you arrive and provide your name and appointment type. You'll be given access to the unit, registered and shown to a waiting area.
After Your Visit
Any follow-up appointments will be provided to you as needed, and all communication sent to your family physician.
The following resources can be very useful if you are experiencing pregnancy loss: