An unexpected love affair: Seonhee McDermott's journey in nursing
When Seonhee McDermott immigrated to Canada she had no idea that she would soon discover what she describes as a "life-long love affair" with nursing.
Seonhee was born in South Korea, where she worked as a teacher before coming to Canada in 1998. Arriving in Canada as a stay-at-home mom, Seonhee soon learned about the Practical Nursing program at Mohawk College from a friend who suggested she look into nursing as a way to help people while providing stability and opportunities.
Her friend's encouragement was the first of many moments etched in Seonhee's memory that shaped the direction of her new life in Canada.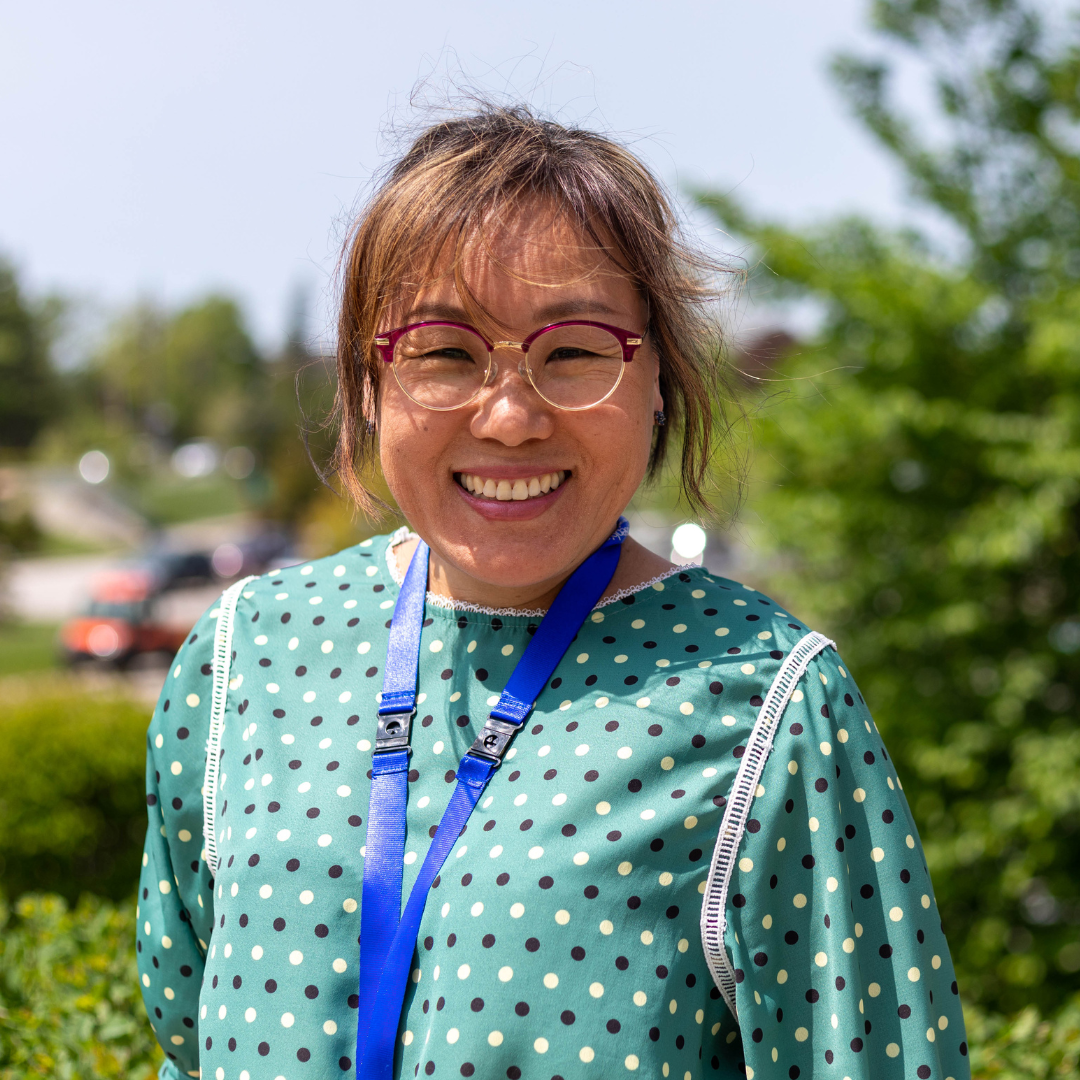 "I've had so many amazing people help me become who I am now," Seonhee says. "I fell in love with nursing from my very first day of clinical practicum in nursing school. My love grew deeper thanks in large part to my many mentors and preceptors. One preceptor particularly impacted me with the amazing way he interacted with patients. He really showed me the impact I could have on patient's lives."
After completing her Practical Nursing diploma, Seonhee continued her studies, earning her Bachelor of Science in Nursing at McMaster University. Seonhee started at St. Joe's in 2013 as a Registered Nurse with the Nursing Resource Team, before moving into the Forensic Psychiatry program at the West 5th campus.
It was there that Seonhee recalls how another person, this time a patient in the forensic psychiatry program, that impacted her.
"The patient wasn't responding well to medication," Seonhee says. "We were talking one day and he really opened up to me about his childhood, his goals and all the dreams he had planned for his life. He said to me 'I didn't choose to have a mental illness.' I always felt that I was empathetic and understood what our patients are experiencing, but this was a defining moment to me and made me understand that we as nurses are not all that different from the patients we support."
Seonhee is currently a Nurse Educator with St. Joe's Mental Health and Addictions program where she mentors new nurses and supports ongoing professional development of the nursing team by providing continuing education.
"I've really come full circle now. I started as a teacher in South Korea, then became a nurse and now I am lucky to be doing both at the same time," Seonhee says. "The path wasn't always easy, but it was certainly worth it."
As she reflects on Asian Heritage Month, Seonhee recalls the challenges she experienced in coming to a new country, as well as the racism and prejudice she experienced. Seonhee credits her co-workers, regardless of background, who provided comfort and encouragement as she navigated these challenges.
"I encourage people to try not to make assumptions, and to try to learn more about people, whether they be patients, co-workers or strangers, simply by asking about their story, their hopes and their dreams. You might be surprised how similar we are in many ways."